<![if !vml]>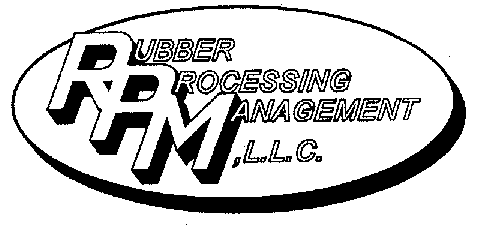 <![endif]>
RUBBER PROCESSING MANAGEMENT, LLC
History
An engineer, Larry Strauss, specializing in quality management and productive rubber processing, founded the company in 1994 to develop new rubber products and to assist rubber processors by offering outside knowledge.
What Rubber Processing Management Does
                        ●          Quality and Productivity Improvements   
●          Process & Design FMEA's
●          Provide Design For Manufacture - DFM; and Design For Assembly - DFA
                        ●          Mold Prototypes
●          Recipe Compounding
●          Procure Cold Formed and Machined Metal Inserts for Over Molding
●          Supply Molds and Tooling
●          Provide Bonding Guidance
●          Training of Personnel          
Quality and Productivity Improvements
Rubber Processing Management adopts a philosophy that there is one and only one best way to maintain quality and productivity.  RPM first focuses on the rubber material meeting specification and the molding process, then continually improves and reduces variation and costs, which can only be achieved by removal of special causes of trouble using Deming methods for manufacturing
Some companies still process in the dark ages – and although they have years of experience, these companies are not leading edge suppliers.  Knowledge in the industry has enhanced RPM's imagination on how to process rubber products from the simplest of parts to the most difficult.  Each product is unique and requires certain processing parameters dependent on the material, dimensions, tolerances and annual requirements.  Innovations in rubber processing ranging from how to productively mix rubber to how it is molded, de-molded and finished are all important and open to cost reductions.   RPM takes it from cradle to grave in ways that you cannot imagine.
Of course you can hire a green or black belt specialist in six-sigma methods.  This is ok if that specialist has smelled rubber curing and knows enough not to pick up a molded part directly from the mold with bare hands.  RPM was trained by Dr. Deming back in the mid – 1980's in a rubber processing environment and keeps statistical process control simple.  Operators and management will understand how control charts work and only collect variable data where it means something or is required.  Not to fix the copy machine but instead to determine where and how the best lighting will significantly reduce defective rubber manufacturing for the person molding and inspecting the on-going process.
RPM quickly solves problems.  From outside knowledge of rubber processing, tooling and rubber compounds, RPM troubleshoots the project and specifies how to meet customer expectations, reduce costs, and maintain process control.  The economics and lean manufacturing in today's global rubber industry has reduced the number of qualified personnel to assist major companies and tier suppliers. 
<![if !supportEmptyParas]> <![endif]>
Process & Design FMEA's, DFM and DFA
How many times have you seen a drawing of a rubber part that makes you say, "who designed that?" or "how the heck will we make that over and over again without something going wrong?"  RPM knows that proper Failure Modes & Effects Analysis and Design For Manufacture and Assembly are keys to successful planning of a new rubber product launch.  
Mold Prototype Parts
RPM is equipped to mold prototypes and uses the right compound to meet your material requirements.  Prototype samples are quickly provided, as is production pricing to assist in your planning or market test survey.